Kushboo - The Aunty

Kushboo Sundar a Muslim by birth was born Khushboo Khan on 29th September 1970. She is now
married to
director Sundar C. and has two daughters. She has been living in Chennai for the past twenty years. She also has a brother, Abdullah S. Khan. Even today Kushbhoo is a house-hold name and is well-known for her highly-rated TV show
Jackpot
and her serial Kalki. She was a popular film star from the 1980's to 1990's. Kushboo's first starring role was in Dharmathin Thalaivan, teaming with Rajinikanth
and Prabhu.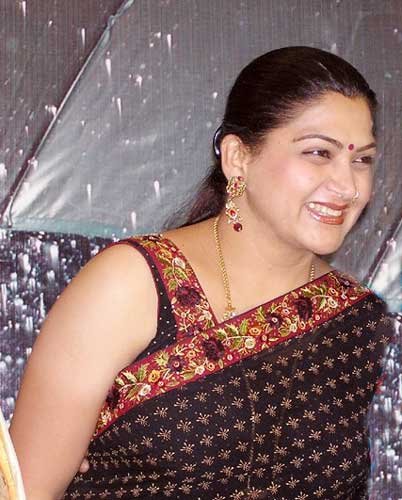 She reached the heights of stardom that was unparalleled in Tamil movies. At the peak of her popularity a temple was built for her by her fans in Madurai. Sarees, idlis, puris, and even shops had her name on them. After Tharamaththin Thalaivan, she acted in Varusham 16 and P. Vasu's Chinna Thambi. She did challenging roles and proved herself to be a versatile actress. Even today she is regarded as a fine artist in the
Tamil movie
Industry.
Apart from Tamil movies, she also acted in various movies in Kannada, Telugu, and Malayalam.
Kushboo's popularity and fan-following has prompted someone to build a temple dedicated to her in trichy.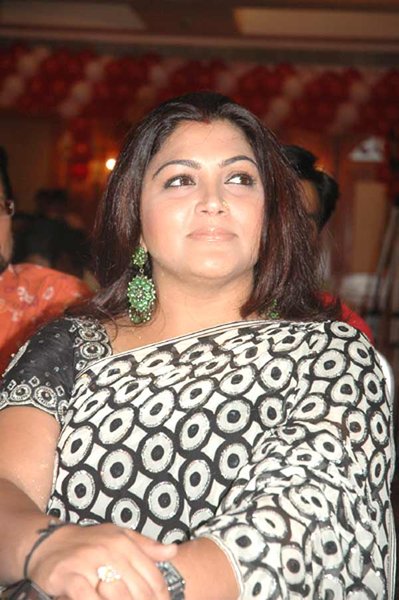 Kushboo Conterversy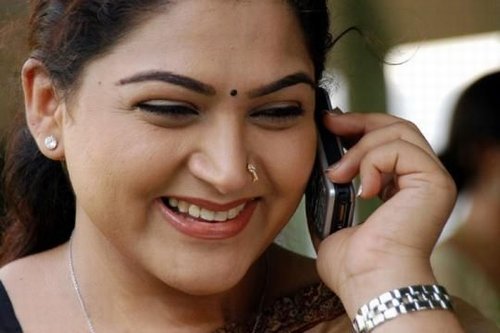 In 2005, there was a well-publicized politically motivated controversy that distorted her remarks in an interview for AIDS awareness out of context about the need for protective sex. Some political parties like PMK and Dalit Panthers championed the cause for moral policing and tormented Kushbhoo. Kushbhoo continuously made national headlines and initiated national debates on the need to stop moral policing. The nation watched the harassment to the actress until public opinion in the state overwhelmingly turned in favour of the veteran actress. Feeling public opinion and that they will not get any political milage by tarnishing Kusbhoo, the minor political parties, who had attacked her, backed out. The public was vehemently against such moral policing. Tamil Nadu has been one of the most forward states in India about women rights and rationalist thinking. Subsequently the actress became vindicated.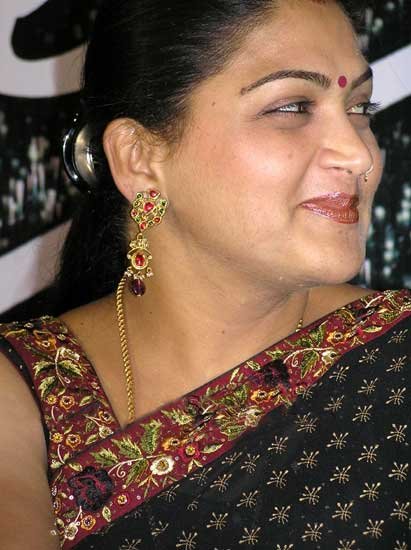 Kushboo Pics